Corporate Giving Partner: St. Jude Children's Research Hospital
Flintco celebrated a very special milestone on May 15, 2019: together with our employees we raised $500,000 for St. Jude Children's Research Hospital well ahead of the 2020 date we set to reach our fundraising goal.
Our relationship with this incredible organization began in 1992. In 2016, Flintco joined St. Jude as an official corporate giving partner, and committed to our 2020 fundraising goal. Each of our offices continue to contribute their time and resources through creative fundraisers and participation in St. Jude sponsored events. Many Flintco employees also support St. Jude through our payroll deduction program. Flintco employees and trade partners are inspired by St. Jude and its mission to find a cure for pediatric catastrophic diseases.
Local Giving Partners: We're From Here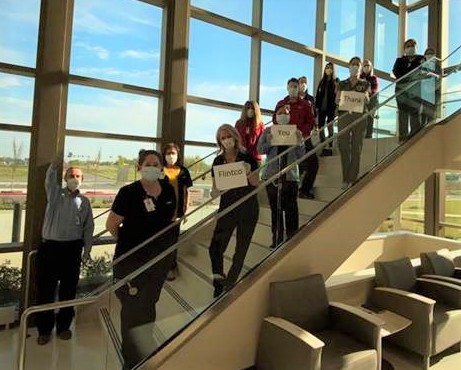 Arkansas
Dedicated to our Community since 1951
Since 1951, Flintco has supported the Northwest Arkansas community. Throughout the year, our teammates show their appreciation by supporting our local healthcare heroes with food donations. We work with our trade partners to raise money for A Level Up's Great Gift Exchange. And we support and applaud the Ozark Outdoor Foundation for their work that celebrates the outdoor experience of Northwest Arkansas.

Other community partners Flintco supports include Bentonville Public Schools, Springdale School District, Fayetteville Public Education Foundation, Rogers Public Education Foundation, RopeSwing, NWACC Foundation, Gentry Public Schools, NWA Food Bank, and the Razorback Ticket Center Annual Fund Drive.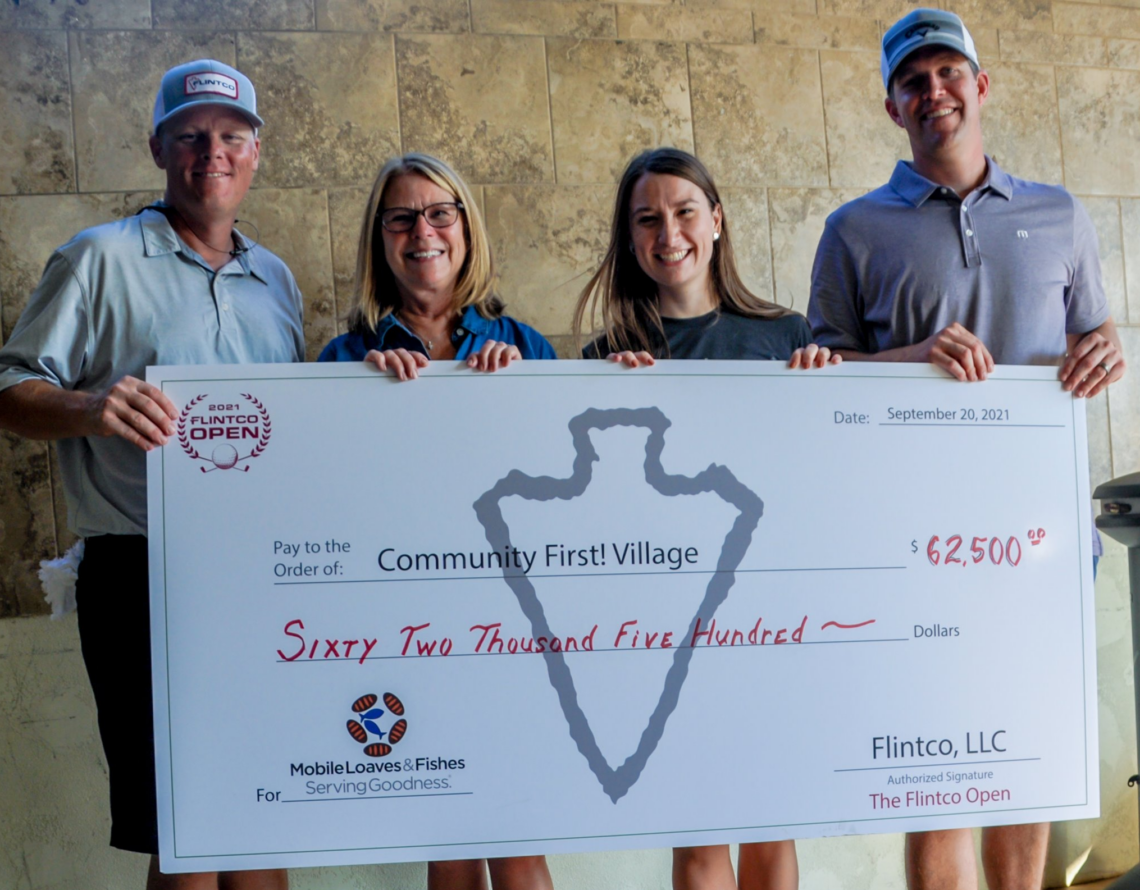 Austin
Community First!
In 2021, the Austin Flintco Open raised $62,500 for Community First! Village. Our annual golf tournament has supported local organizations like Mobile Loaves & Fishes and the Austin Community College District Foundation.

Other Austin charitable partners include Hungry Souls, The Trail Foundation, Bridges to Prosperity, Central Texas Food Bank, and The Saul Paul Foundation.
Denver
Flight for Life
Flintco's Denver office opened in 2018 and immediately became ingrained in the Denver community. The Denver team supports local-area healthcare providers including St. Anthony Heath Foundation, St. Anthony Hospital, Parker Adventist Hospital, Littleton Adventist Hospital, Panorama Orthopedics and Spine Center, Flight for Life, American Heart Association and Craig Foundation.

In addition, the Denver team supports the endeavors at Littleton Public Schools including spirit galas, meals for students, technology capabilities for students and mental health awareness campaigns.

Colorado's Flight for Life is a critical care transport service providing lifecare service 24/7 in various areas of Colorado. The Flight for Life professionals provide resuscitation, stabilization and transportation for patients in need. No membership is needed and the patient's ability to pay is never questioned when urgent medical transport is needed. As part of the Centura Health network, Flight for Life provides a community service to the people of Colorado.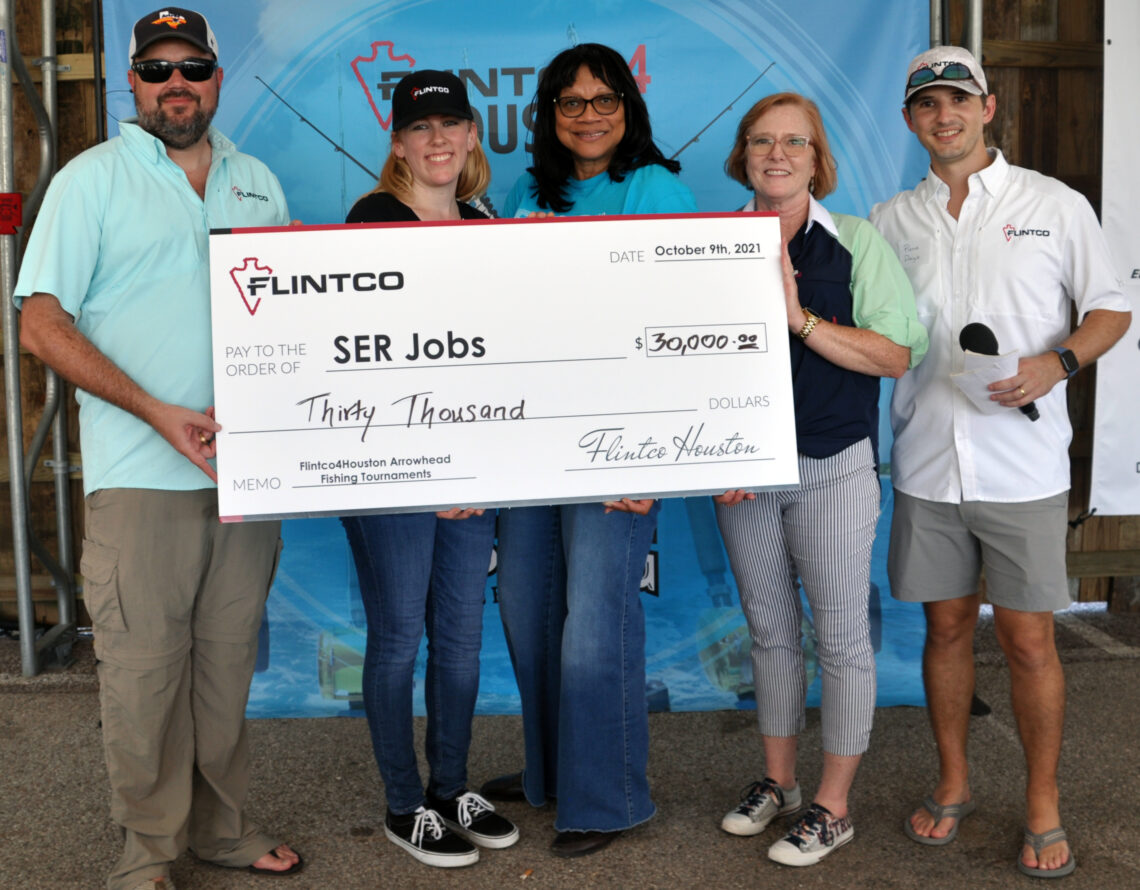 Houston
Fish On!
In October 2021, the first Annual Flintco4Houston Fishing Tournament raised $30,000 for SER Jobs, which provides training and job placement opportunities in the construction industry. Thank you to all of our fishermen! The weather was perfect, the fish were biting, and there was plenty of tasty food and cold refreshments from Topwater Grill. The fishing tournament happens every year in the fall. Join us!

Other Houston charitable partners include the Lone Star College Foundation, Humble ISD Education Foundation, Katy ISD Education Foundation, and Harris County Sheriff's Office Benevolence Association.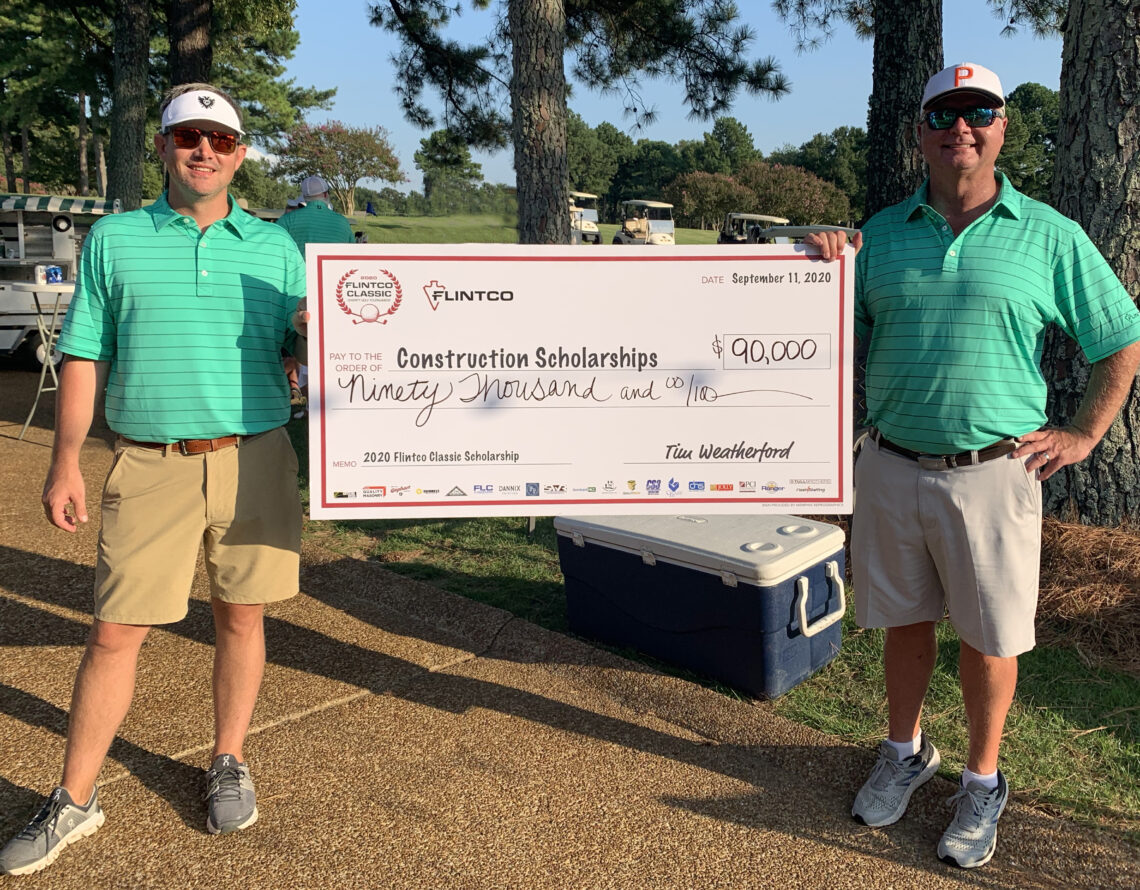 Memphis
Supporting the Next Generation of Construction Professionals
The Third Annual Flintco Classic Charity Golf Tournament in Memphis raised more than $90,000 in scholarships for students pursuing a career in construction. Our Memphis team has raised more than $172,000 in scholarships for The University of Tennessee and $78,000 for The University of Memphis to support the next generation of construction professionals.

Our local teammates actively support Memphis City Beautiful each year by sprucing up the community greenhouse and planting trees for the Wolf River Conservancy's Annual Tree Planting program. Our team also enjoys making the holidays brighter for children and families through donations to the Winchester Elementary School Christmas Shop.
Native Community
Uniting Native Minds Golf Tournament
Flintco has been a founding sponsor of the Uniting Native Minds Golf tournament since its inception in 2007. The event expands a scholarship endowment earmarked to support academic opportunities for students in the University of New Mexico American Indian Summer Bridge (AISB) Program. The extensive five-week residential program immerses students in the rigors of academic life and teaches the relationship between persistence and success. To date, nearly 390 American Indian students representing 14 states and 51 distinct tribal nations have been served through the AISB Program with a 96% completion rate.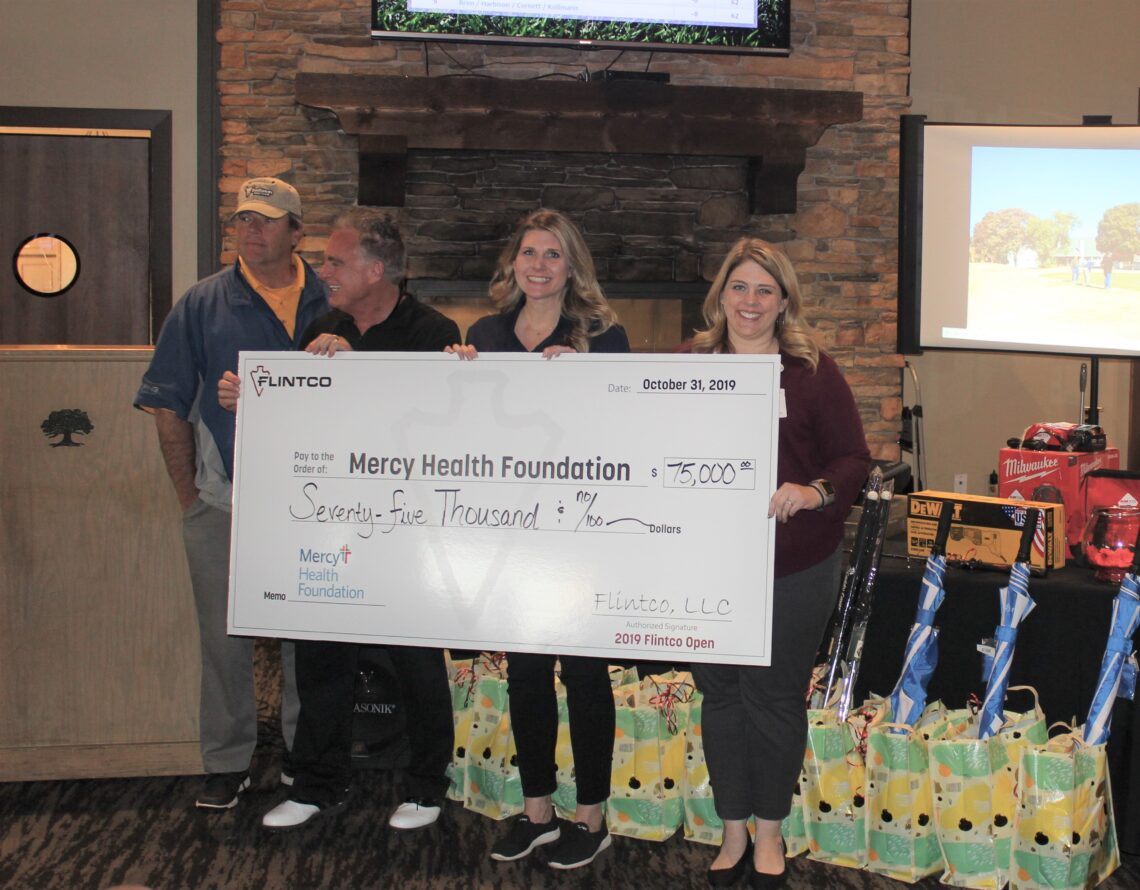 Oklahoma City
Support for our community
The Annual Flintco Open in Oklahoma City raised $75,000 for the Mercy Health Foundation with support from our trade partner community. Thank you! Our team is actively engaged with local community partners providing direct financial assistance and volunteer manhours including Habitat for Humanity, the Oklahoma City Arts Festival, and the Homeless Alliance.

Other Oklahoma City charitable partners include Integris Cancer Foundation; Stillwater Medical Center Foundation; Mercy Foundation; City Rescue Mission; United Way of Central Oklahoma; Allied Arts; Boys and Girls Club; Latino Community Development Association; OU Construction Science Programs; Junior Achievement
Tulsa
Iron Gate
Since 2017, employees from our Tulsa office have volunteered once a month to serve food alongside Iron Gate, a soup kitchen and grocery pantry that provides more than just a meal. The safe, welcoming environment helps families "get out of the storm" for a couple of hours. Flintco also supports other Iron Gate annual events, including Founders Dinner and Cooking for a Cause.

Other Tulsa charitable partners include Foundation for Tulsa Schools; Family and Children's Services; Indian Health Care Resource Center of Tulsa; Tulsa Regional Chamber; OSU Foundation; Tulsa Zoo Waltz on the Wild Side; First Tee of Tulsa; Jenks Public Schools; Broken Arrow Public Schools Foundation; Union Public Schools (Gala and Foundation); Owasso Education Foundation; Tulsa Tech Education Foundation; Tulsa Community College Education Foundation; Claremore PS Education Foundation