Texas & Lousiana On The Scene: May 2022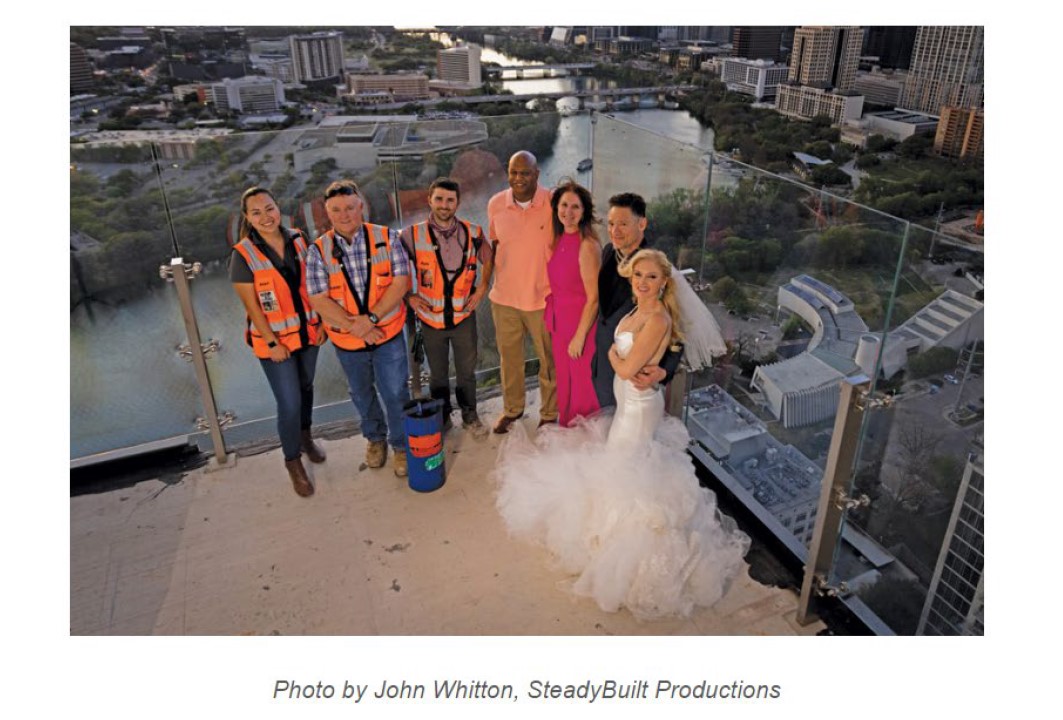 Newlyweds Natasha and Harvey Berman had a crazy idea. With their new condo at 44 East Ave. in Austin nearly ready for them to move in, the couple asked if they could get married inside the building – an active construction site.
"This is one of the reasons why we enjoy working with Flintco so much," said Brad Stein, president of Intracorp Texas, the building's developer. "A future homeowner had a vision of why they wanted their wedding day to be like [at sunset on the 37th floor], and Flintco went above and beyond to not only make it happen, but to ensure that it would be extra special for them."
From left to right: Flintco assistant project manager Anya Choy, construction director Bubba Swink, superintendent Kyle Holloway, Milton Pope, Intracorp Texas operations manager Cindy Pope and Harvey and Natasha Berman.
Watch the full video here. 
---